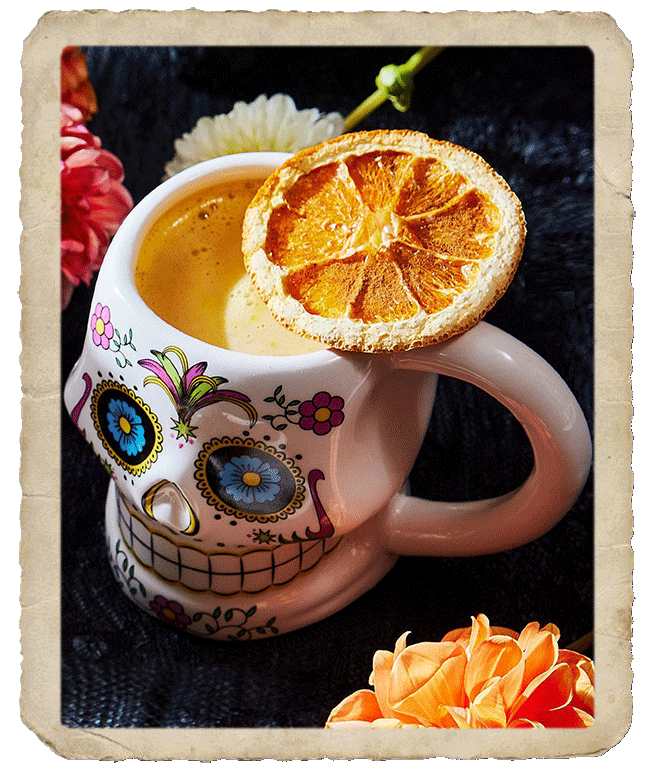 1 oz. Mijenta Tequila Blanco
0.5 oz. Nixta liquor
1 cup of corn atole
1.5 oz. fresh squeezed orange juice
0.25 oz. piloncillo syrup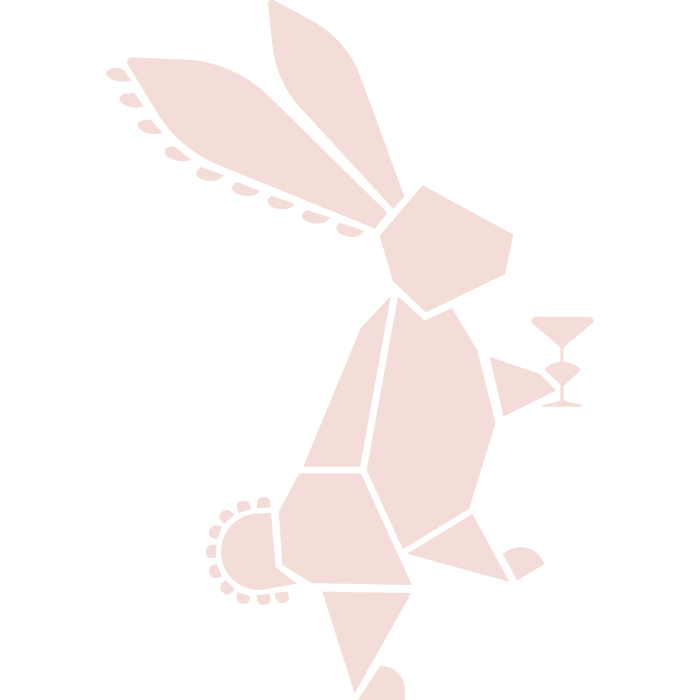 Heat a cup of water with cinnamon stick then add 2 tbs of corn flour and stir well, serve into a mug then add the rest of the ingredients stir and enjoy.
Garnish with a dehydrated orange.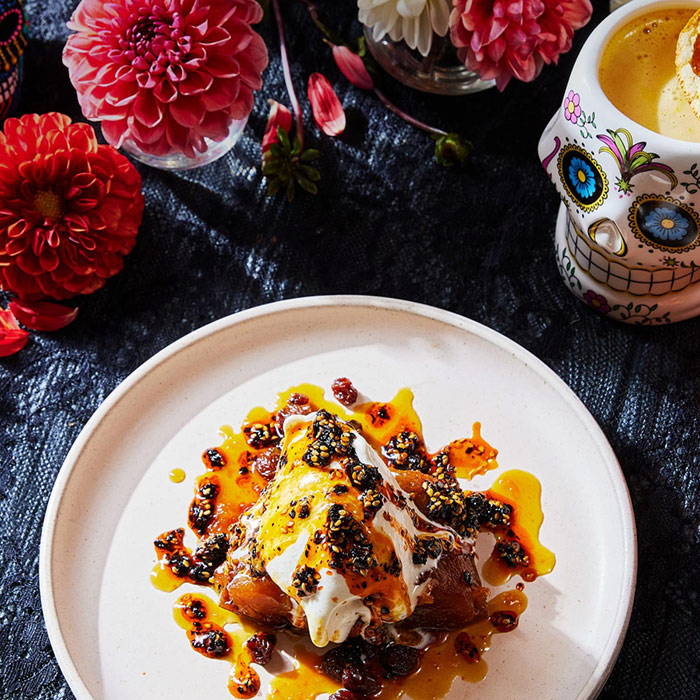 Atole Mijenta and Calabaza en Tacha (by Chef Alan Delgado) are made for each other.